Riverview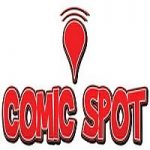 Address:
Comic Spot
10453 Gibsonton Dr
Riverview FL.
33578
Long Business Description:
Welcome to COMIC SPOT! We are a brand new comic book store with an old history of providing you with your collectibles such as Kotobukiya, Funko, DC Collectibles, Hot Toys and more! JMD Toy Store has become THE PLACE TO BE in South Hillsborough County! Pick up your weekly comic books, see the latest trends in collectibles, apparel and so much more!
From the days at Tampa Comic Con at the Hilton Westshore to New York Comic Con and beyond, we have enjoyed meeting you at comic cons throughout the country! We hope you will stop in and see us in Tampa, FL or at a comic con near you soon!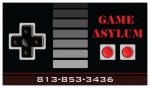 Address:
7415 US Highway 301 S.
Riverview, Hillsborough County, Florida
33578
Long Business Description:
 Local Licensed Dealer of Retro and New Video Games and Systems/Handhelds located at Riverview Flea Market. Open Wed thru Friday 11-5, Saturday 11am-6pm, Sunday 11am-4:30pm.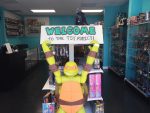 Address:
6520 US Highway 301 South
Unit 110
Riverview, Florida
33578
Long Business Description:
 We carry a variety of classic toy lines and collectible video games and systems. While we specialize in Transformers from G1 to modern, wet also deal many other classic toy lines such as Dino Riders, M.A.S.K., GI Joe, Star Wars, Superheros ,He-Man, etc. We always have a large inventory on hand at all times, so even if you don't see something listed, just ask us, as we may have it here. We have been in this business for many years, and we promise to deliver outstanding service.