Stealth #1
Written by: Mike Costa, Art by: Nate Bellegarde, Cover Art by: Jason Howard
2020
 SERIES PREMIERE! For decades, Stealth has waged war on crime in Detroit, but now he's taken his pursuit of justice too far. Only reporter Tony Barber knows that behind Stealth's reckless behavior is an older man battling Alzheimer's-his father. A father unwilling to accept that he's no longer the hero this city needs… with enemies all too eager to force his retirement.
Created by ROBERT KIRKMAN and MARC SILVESTRI, STEALTH is an action-packed series, perfect for readers who enjoy Black Panther and Iron Man.
Stealth #1 has the slightest hint of indie masterpiece about it, and that's both good and bad. Which, interestingly, is the same point the story is trying to make about being a superhero. The upside to the comic is a brilliant story that unfolds at a perfect pace, and leaves the reader wanting more without any tricks or cliffhangers or deception. And the best part of it all may be that the downside just means that the comic doesn't really look like a blockbuster. The art is a little on the simpler side, and the panels are a little boring. That's not such a downside at all, really.
I don't necessarily mean that the art style is bad. It's not. It's just not as sharp as some of the bestsellers. The colors are a little flat. The backgrounds are a little less exciting. And the layout is mundane. But it's perfectly adequate. And the thing that it does best, is not get in the way of the storytelling. Instead, it lends itself to the story, moving it along, helping it out. It doesn't take over. It may feel indie, but it has purpose and planning. And it lets the story shine.
And shine it does. This is really well written. It's not even anything I care about, really, and I'm still hooked. It's set in Chicago, which is fine, but means nothing special to me. It's about a vigilante superhero, which is not something I'd usually be excited about. And it's about the problems of superherodom, which has been done before, a lot. But Stealth is compelling, and it's take on everything is fresh. Again, it feels a little like something it's not. It subverts your expectations with finesse and ease, and the pay off is spectacular. Honestly, it is impressive.
It is truly a shame this comic is releasing when it is. By the time we're back in the stores, there's going to be a huge backlog to pick through, and money is likely to be an issue for most. But this book deserves a shot, even if it isn't the fanciest looking book on the shelf. You should keep an eye out for it, or even better, pick it up digitally now. And that's not something I ever thought I'd say… but it's important to support comics now more than ever.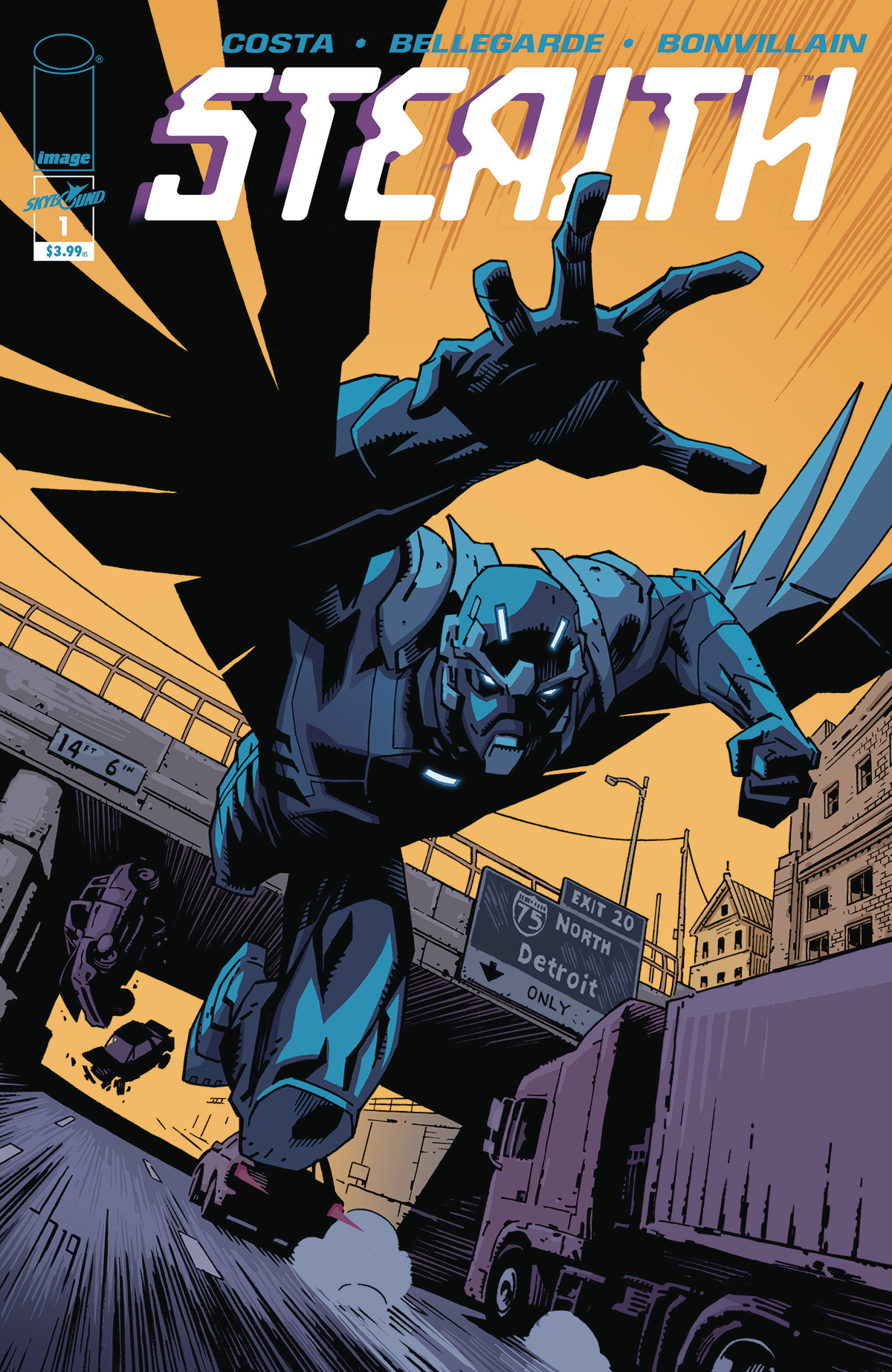 A Fascinating Take on the Consequences of a Superhero
You may have seen comics deal with the downside of superheroes before, but not like this. As the story unfolds, the hero becomes a liability to himself, his family, and his city, and the result is heartbreaking.