We at Scout Comics have been watching and listening (and marching) over the past few weeks. This is an incredibly difficult time for so many people and we want to help amplify the Black Lives Matter movement.
With that in mind, and for the rest of June, Scout's profits for all individual issues and trade paperback editions of writer/creator Sheldon Allen's groundbreaking series CRUCIFIED will be donated to the NAACP.
"I wrote Crucified ten years ago as a response to racial injustice and inequality," Allen says, "And ten years later, nothing has changed. While the jaded realist residing in me doesn't see much improving in another ten years, the scorned idealist buried even deeper in my soul screams otherwise. And so, I commend Scout Comics for stepping up and putting their money where their mouth is. It's one thing to give lip service saying you're committed to change; it's another to actually partake in the change you claim you wish to see. History is watching."
ABOUT CRUCIFIED:
The world's deadliest contract killer just received his next target: A man some believe to be the modern Jesus Christ. Lucas Blank, a gun for hire, finds himself contracted by a powerful NGO to execute a figure known only as the Messiah, who recently stopped a Los Angeles race riot with a single word. Lucas is a professional and it's just another job until he has his finger on the trigger and is about to complete the job, that is, until the Messiah sees him and he suffers a crisis of conscience. The NGO becomes more desperate than ever to see the Messiah dead at any costs, including sacrificing those that Lucas holds most dear. One bullet. One kill. A billion consequences.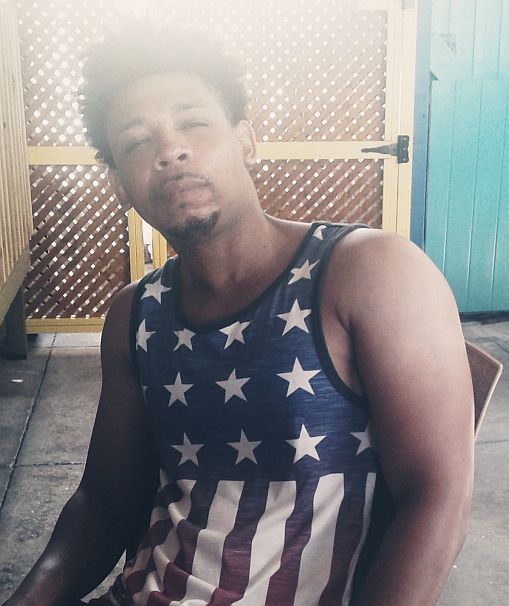 ABOUT SHEDON ALLEN:
Sheldon Allen is a Middle School Science Teacher born and raised in South Florida. He likes facts, politics, history, Oreo's, deep sleep, people watching, and the Miami Hurricanes. Crucified is his first creator owned comic series. He is a life-long funny-book fan.
ABOUT THE NAACP:
The National Association for the Advancement of Colored People (NAACP) is a civil rights organization in the United States, formed in 1909 as a bi-racial endeavor to advance justice for African Americans by a group including W. E. B. Du Bois, Mary White Ovington, Moorfield Storey, and Ida B. Wells.