Virtua Ongaku 4
Streaming has become a big part of what we do and it has been incredibly fun. We're keeping party going into the Fall with Virtua Ongaku 4! It will be at the end of the month and FREE to watch. We will be taking donations to pay the acts and have raffle prizes for those who do so.
Our lineup will be announced next week, but you can RSVP on Facebook or follow our Discord for updates.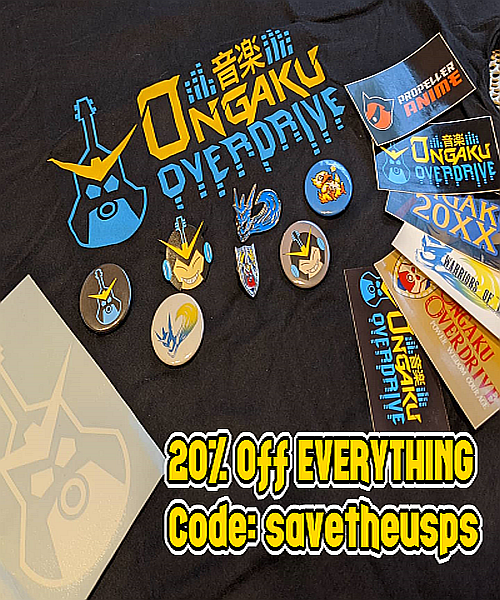 Labor Day Weekend Sale
Save 20% off EVERYTHING
Did you know we have an online merch store? You can go there right now and get t-shirts, enamel pins, posters, shot glasses, and other cool swag, and SAVE 20% OFF EVERYTHING. Just enter the code savetheusps at checkout to make it happen.