Citrus Tower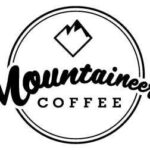 Address:
26 S. Broad St.
Brooksville, FL.
34601
Long Business Description:
Mountaineer Coffee was founded in 2013 by Daniel and Darby Pritz after a year of running a previous coffee shop. Daniel began roasting to supplement the coffee they were sourcing from another company in the area, branding the roasted coffee under the name "Mountaineer Coffee". After 3 years of learning the roasting business and defining the vision for a new coffee shop of their own, they opened Mountaineer Coffee in downtown Brooksville, FL in 2016. The name comes from Daniel's grandpa, from West Virginia, who owned an antique business in Brooksville under the name Mountaineer Antiques.
We roast our beans on a daily basis so every time you purchase our coffee you know you are getting nothing but the best.
Our flagship store is located across from Patricia's Boutique in downtown Brooksville, Florida. If you're local, feel free to stop by or visit our other location in New Port Richey. If not, we'll ship to you!

Address:
141 US Highway 27
Clermont, FL.
34711
Long Business Description:
 Located in the Citrus Tower Lobby, the Tower Arcade and Lounge offers all its vintage video games on Free Play, and mechanical games such as pinball, crane/skill games, and Hoops are on quarters. New Air Hockey table, Punching Bag game! Themed, colorful, fun atmosphere! Great music from the 70's, 80's and 90's!