Join the cast of the Victorian-era immortal horror troupe as they have gone mobile. They hitch a ride on to Tavares' Royal Palm Railway
There's nothing more mesmerizing than to have sat in awe at Eustis' Bay Street Players venue as I have watched and heard the retelling of Victorian-era macabre stories on stage. But now…now Phantasmagoria is taking to the rails in Tavares, Florida on an 80-minute train ride involving this cast of creepers taking on a whole new environment of fun-filled, tale-telling adventures.
Not only Edgar Allen Poe, Dickens, and other original authors will be involved in this story telling, but also tales of old Florida lore. All will come to a head in an "all culminating in the frightening revelation of "The Legend of the Ghost of the Royal Palm Railway", according to Phantasmagoria's Facebook page.
The following is a press release from the Phantasmagoria troupe announcing their debut: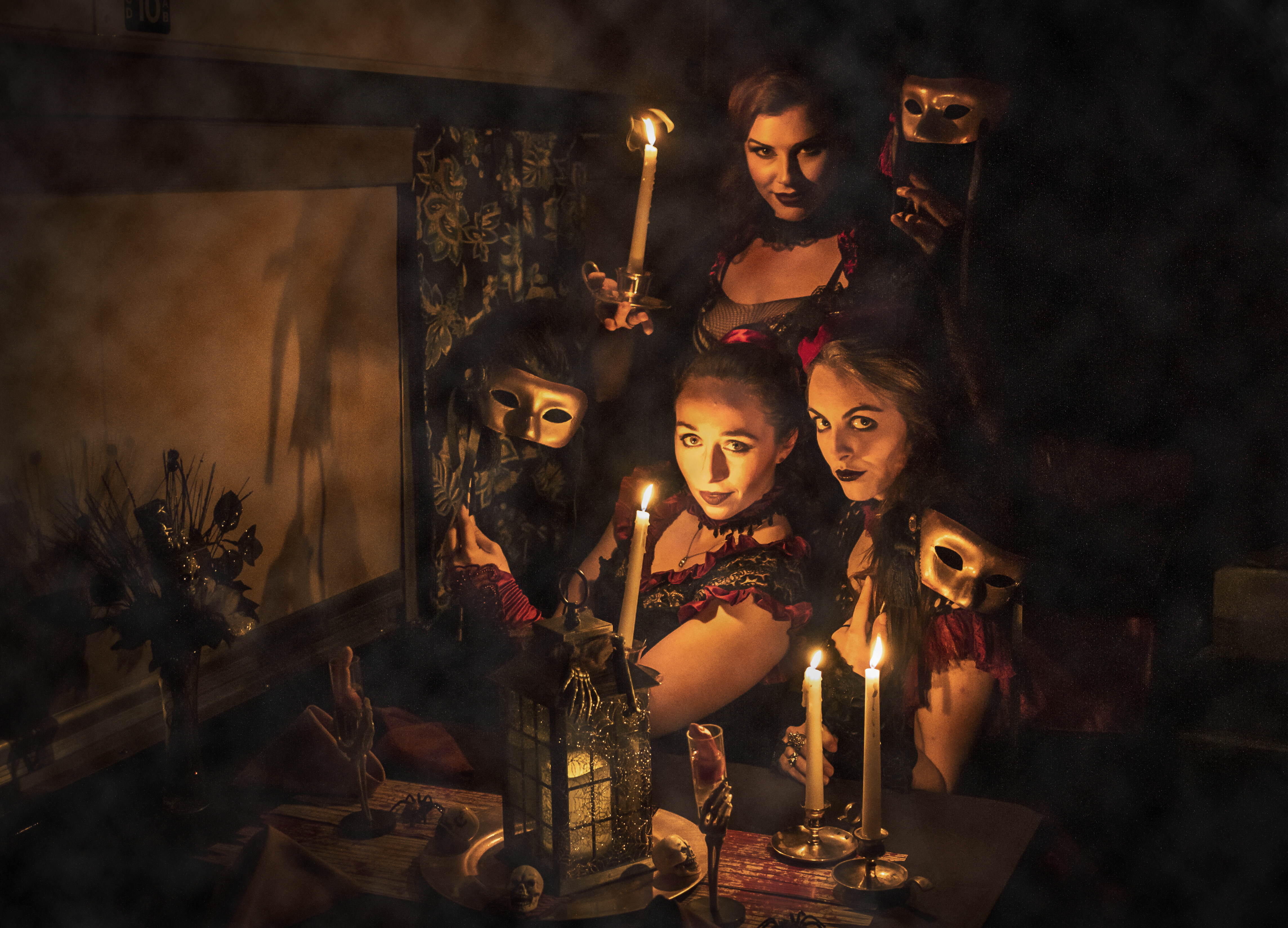 "By the pricking of my thumbs, Something wicked this way comes. . . ."
Coming this fall the Royal Palm Railway celebrates the Halloween Season as critically acclaimed Victorian Horror Troupe "PHANTASMAGORIA" brings its unique brand of "Ghostly" storytelling for our first ever "Royal Palm Ghost Train"!
Called "One of the most unique theater troupes in the country" by Good Day Atlanta,
this evocative troupe will weave their tapestry of haunting tales in a very special
custom performance for our passengers . . . if you dare!
Hold on tight as these immortal storytellers embark with you for an 80 minute train ride filled with multiple tales of macabre hauntings and mesmerizing lore! From the ghastly dread of Charles Dickens "The Signalman" to the petrifying works of one of horrors' greatest writers, Edgar Allan Poe – and from Florida's tales of terror, to mysterious
"Ghost Trains", . . .all culminating in the frightening revelation of "The Ghost of the
Royal Palm Railway" – which still haunts our rails late at night!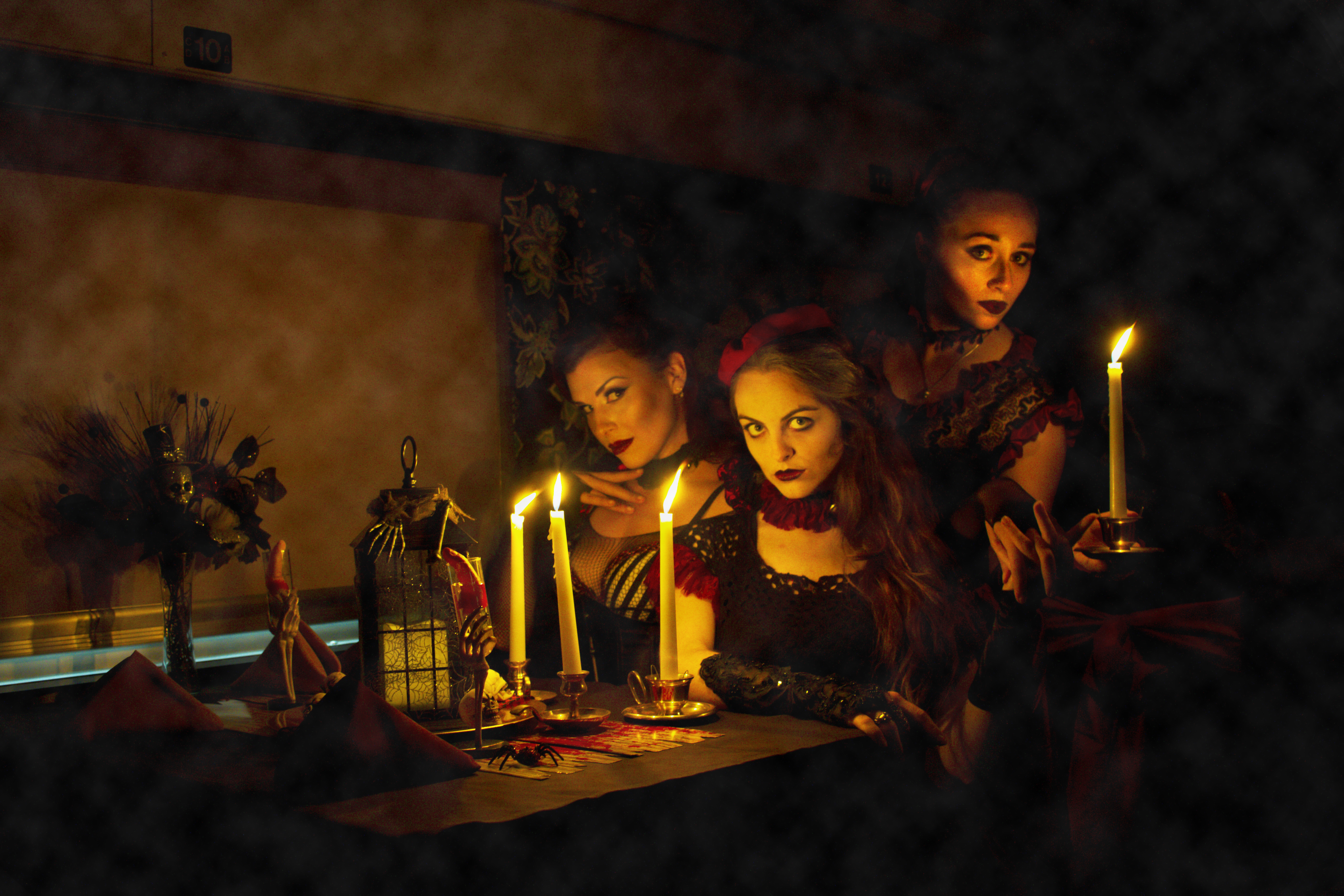 I spoke with the Phantasmagoria troupe head John DiDonna on this remarkable new venture!
1. This is great that you've gone mobile with the troupe, other than the fact it's on rails, what
makes your Phantasmagoria rail performance different than that of the staged performance?

We love doing events with small troupes – which this is. Many people don't realize the shows where we do a 3 person up to maybe a 7 person small storytelling troupe – which we do all throughout the year. In addition, we have had a blast exploring not just stories of literature and folklore, but great tales of Ghost trains, local tales of ghosts and presences, and original tales of hauntings.
2. What are some of your original stories, I think the "The Ghost of Royal Palm Railway", is based on Florida lore/history, is it not? As I'm sure Florida natives can appreciate such things.
We share a number of tales of Florida Hauntings, and mixed in are a few treats and tricks of our own creation. The audience won't know what is true, what is custom created, and what is conjecture.3. I'd be curious how the experience would work in a railroad passenger car since it's not as spaceous?

Simply storytelling. More similar to when we do the shows in museums or libraries – a smaller show that is more storytelling and intimate.4. Have you already developed a map of things ahead for future railroad storytelling lore?
We are planning ongoing shows. Same with the St Louis Ghost Cruises we are doing out in Missouri.
The stories they call!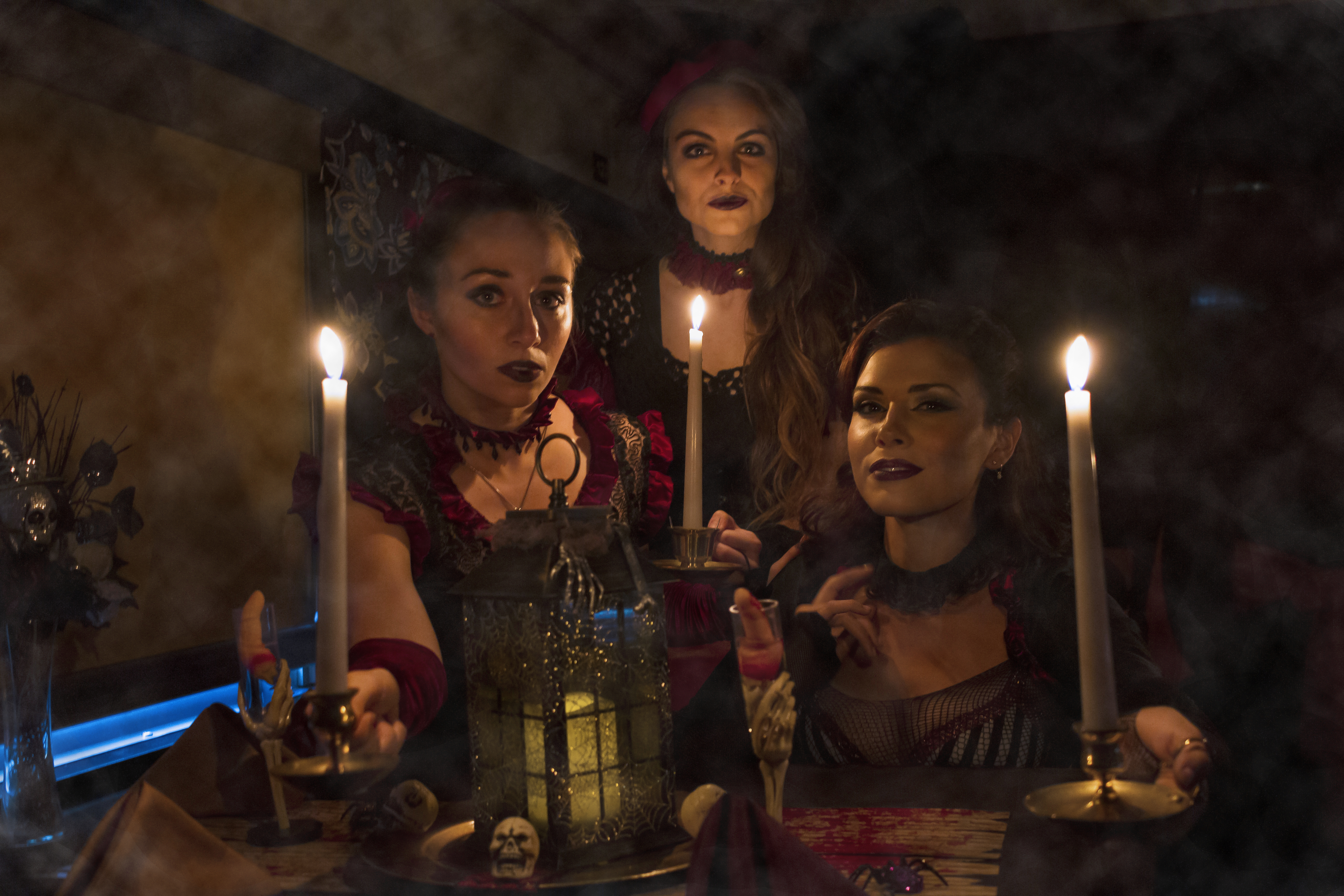 Testimonials by local media outlets:
"The entire atmosphere changes. You can feel the hairs on the back of your neck
standing up as though there is someone
Get your tickets now for the "Royal Palm Ghost Train" for a truly one of a kind ghost
filled haunted experience that will keep you on the edge of your seat!
Departs: Tavares Union Station
Every Sunday at 3:45pm and 6:15pm
September 22nd through November 3rd
NOTE: Recommended for children 8 and above due to elements of horror.
For those in Orlando who enjoy the surrounding, quaint towns of central Florida, and would like to include
America's Seaplane City
as part of their itinerary, I would recommend a Phantasmagoria performance as one of THE stand-outs on your list!!