Wonder Woman: Warbringer
(W) Leigh Bardugo, Louise Simonson, (A/CA) Kit Seaton
2020
Diana longs to prove herself to her legendary warrior sisters. But when the opportunity finally comes, she throws away her chance at glory and breaks Amazon law- risking exile-to save a mere mortal. Even worse, Alia Keralis is no ordinary girl, and with this single brave act, Diana may have doomed the world.
Alia is a Warbringer-a direct descendant of the infamous Helen of Troy, fated to bring about an age of bloodshed and misery. Together, Diana and Alia will face an army of enemies-mortal and divine- determined to either destroy or possess the Warbringer. If they have any hope of saving both their worlds, they will have to stand side by side against the tide of war.
Based on the New York Times bestselling novel by Leigh Bardugo, this graphic novel adaptation from Louise Simonson and Kit Seaton brings to life Diana's first adventure beyond the hidden shores of Themyscira.
Warbringer is an interesting tale to be sure. It's the graphic novel adaptation of a New York Time's bestselling novel, that was itself an adaptation of a comic book character. I'm a little surprised to see that it's so faithful to the ideas of the original, having been through so many formats. The tone of the story, and the history of the characters themselves, may be quite different from the mainline comics, but the heart of what fans love about Wonder Woman is there, and it's beating strongly.
Wonder Woman has always been about female empowerment, and Warbringer tries to stay faithful to that. There are some who claim there's too many messages to the contrary in the book, such as often mentioning that Diana needs to cover more of her body, and the entire plot line that a woman will bring about endless wars, but I'll leave quibbling over those details to the scholars.  This is clearly intended to be a book about what strong women can accomplish when they support each other. And it works as such, and so much more. Yes, it is aimed at a younger audience, but I don't see why that should detract from any one else enjoying it. It's a fine story of heroes struggling to overcome overwhelming odds when no one even believes in them.
Indeed, my only complaint about Warbringer is that the art doesn't match up well to the story. While the story shines, the art clearly states "read the novel". There's nothing wrong with it, exactly, but every detail is so average, that it doesn't feel like it belongs with this story at all. Sure, it's not intended for the average comic fan, so budgeting for the best art wasn't the highest priority, but I liked the story so much I do feel it deserves a little more attention. Maybe even full color, would that be so bad?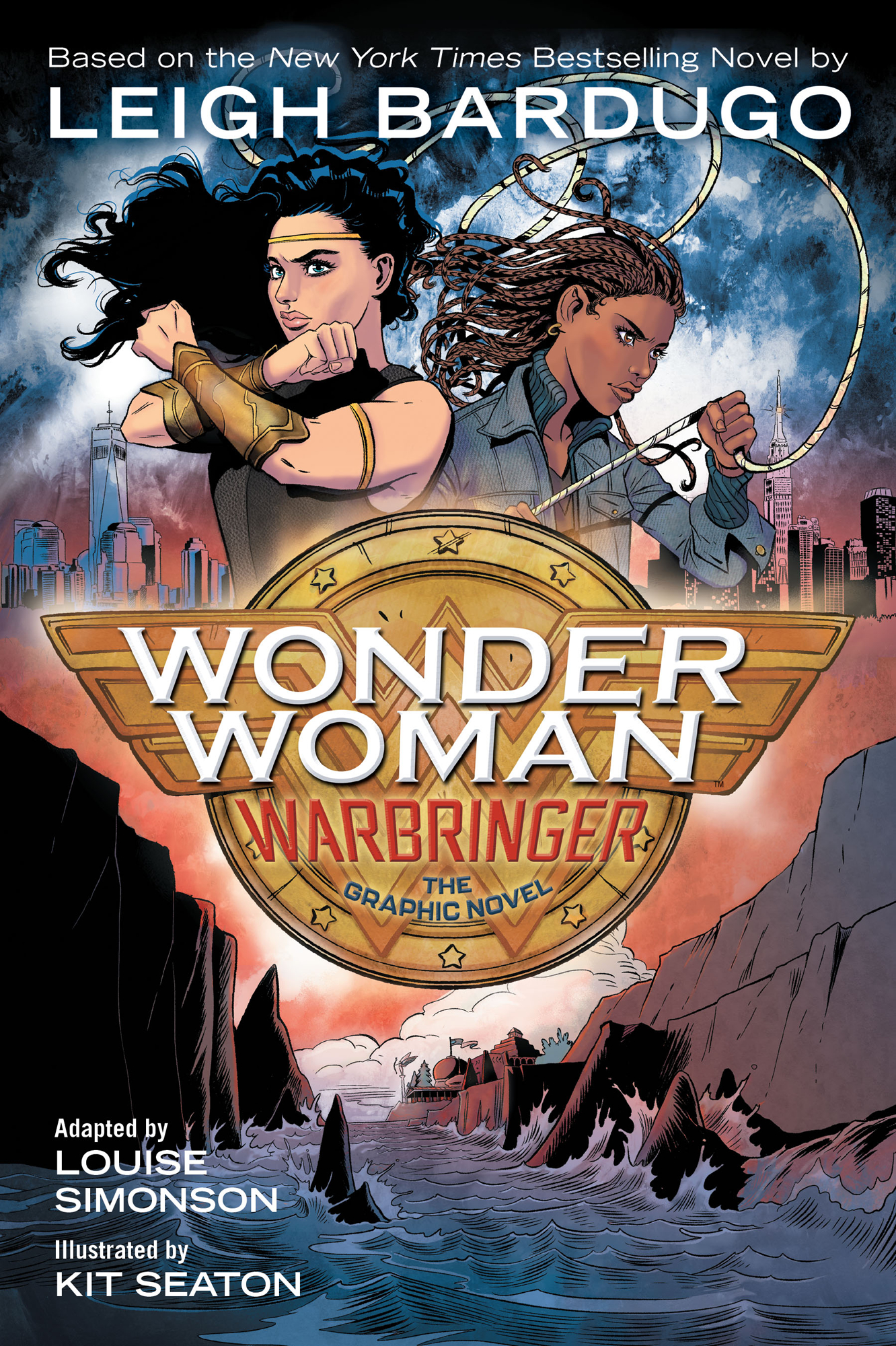 Wonder Woman for the YA Crowd
Based on a New York Times Bestselling Novel, Warbringer is the story of Diana's first adventures off the island of Themyscira. There's a decidedly young tone to almost everything, from the muted violence to the fashion designer sidekick, but the book never devolves into pandering to its audience, making it an entertaining read for all ages.