In 2000 High Impact Comics released the last DOUBLE IMPACT ' ALIVE ' Comic book. It was the first of a mini series I wanted to Introduce but sadly the Comicbook Industry was about The take a horrible downfall which resulted in the shutting down of many friends in the Independent Publishing community. Because of my love and passion for creating and illustrating I always planned for the return of DOUBLE IMPACT AKA CHINA AND JAZZ!
And now in celebration of DOUBLE IMPACT'S 25th Anniversary and because YOU demanded it I decided to officially bring back the Original FAN Favorites " BAD GIRLS " of Comics China and Jazz!
I am remastering the Art and Adding new exciting pages I was never able to do before and making each page a Gorgeous work of art with Vibrant In-Your-Face Colors.
I am bringing on board the Talented Giovanni Borunda as Writer, which will bring an essential excitement to the storyline. I wanted to be able to finish the story properly because actually it is the way that it will introduce the all new DOUBLE IMPACT franchise CHINA and JAZZ " GHOSTS NO MORE " series which I plan to release late January 2021!!!
I Hope that you decide to back us on the rebirth of your favorite femme fatales CHINA and JAZZ! So that this time we are able to continue writing and creating exciting stories we can enjoy together!
As I said before, who better than YOU! our Loyal FANS and Followers and Art Enthusiasts to be our partners and Investors?!
I am blessed that after 20 years we continue having such loyal friends and followers who continue helping and supporting us so that I am able to do what I love doing the most! Illustrating and Creating exciting super-cool characters and for this WE Love and Value and appreciate you very much!
Now Let's start The Rebirth of DOUBLE IMPACT ' ALIVE ' !!!
And get ready for " GHOSTS NO MORE " NO.1 !!! featuring The Intro of " NIKKI BLADE, SUICIDE, and BAD APPLES!  (FEB 2021!!! )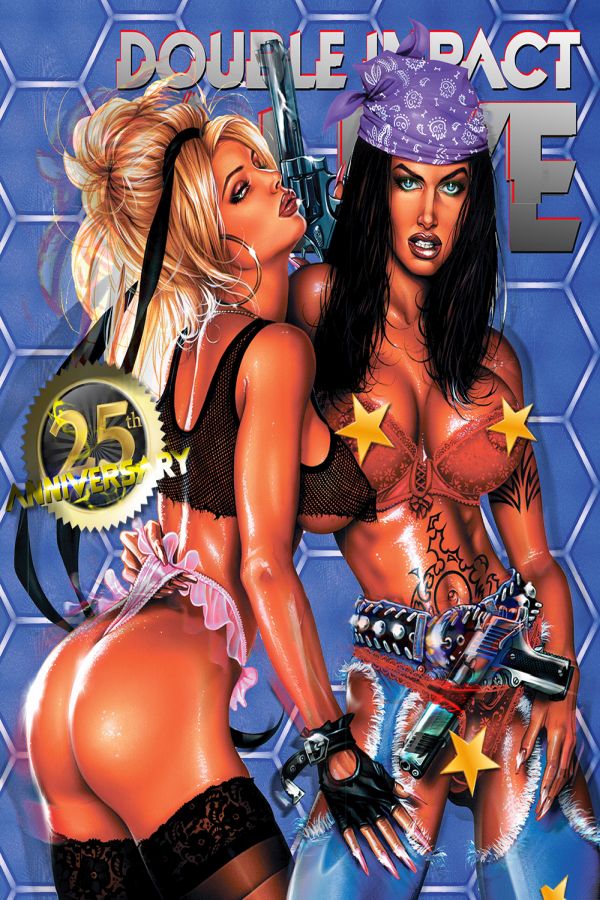 Facebook: Wicked Kulture Couture
Kickstarter: Double Impact 25th Anniversary